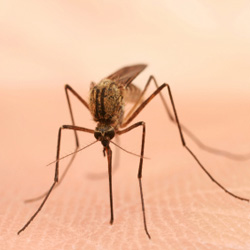 Each Monday in July we present natural remedies for common summertime ailments. Read and pass along to friends and family!

The best remedy for itchy mosquito bites is to prevent them in the first place. Use these tips to help stay bite-free this summer:
Stay indoors at dusk when mosquitoes are out and about.
Wear loose-fitting, long-sleeved tops, and tuck long pants into your socks.
Stay away from black and white fabrics, which seem to drive the little bugs wild.
Turn on an outdoor fan - the wind can help keep the bugs at bay.
Try oils such as soybean oil, and oil mixtures of essential oils, such as pennyroyal oil and eucalyptus. These are moderately effective if you're not dealing with really thick swarms of mosquitoes.
In places like Alaska, Canada or the northern Midwest, where mosquitoes can be overwhelming, use insect repellants containing geraniol, a plant-derived compound, or neem oil, from the Indian tree Azadirachta indica.
Find out which vitamins are right for you.

Everyone's dietary needs are different based on a number of factors including lifestyle, diet, medications and more. To find out
what vitamins you need
, take the
Weil Vitamin Advisor
. This 3-step questionnaire requires just minutes to complete, and generates a free, no-obligation vitamin and nutritional supplement recommendation that is personalized to meet your unique nutritional needs.
TOP PICKS
WE RECOMMEND


Lyme Disease
Lyme disease is an infectious disease caused by a bacterium which is transmitted to people by deer ticks.
Read More

WE RECOMMEND


All About Summer Berries
Raspberries, blueberries, strawberries and blackberries are sweet, easy to pop into your mouth as a snack and a much healthier choice than a candy bar.
Learn More

ASK. DR. WEIL


Storing Enough Vitamin D?
Is the vitamin D you get from sun exposure during the summer is stored in the body for use later?
See Answer

TODAY'S HEALTH TOPIC


Iodine
Iodine is a non-metallic mineral which humans require in trace amounts for proper development and growth.
Read More
Are You at Emotional Sea Level?
And what is emotional sea level anyway? Find out - join Dr. Weil's web site Spontaneous Happiness. Based on his best-selling book, this eight-week plan addresses the increase in depression, and gentle, natural therapies that can help treat the condition. Start your 10-day free trial now and save 25% when you join!
YESTERDAY'S TIP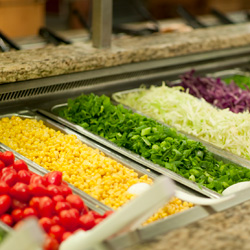 5 Ways To Make the Healthiest Salad
If you want your salad to offer up nutrients and vitamins, skip the classic "iceberg wedge" and go for a mix of antioxidant-rich ingredients that will make your meal worthwhile. Find out what Dr. Weil suggests you add to your salad to make it healthy!

Add These Ingredients!